We are located in one of the most important fishing ports in the world, Vigo Fishing Port. Here we make all our products and then we distribute to the whole EU and we can also export to the rest of the world.
Transformation
Cutting and packaging in custom designs and various formats
Distribution
Distribution to the whole EU
At our facilities in the Fishing Port of Vigo, we annually produce more than 2,500 tons of frozen fish, shellfish and cephalopods; For this we have our own highly qualified personnel, which allows us to achieve a high standard that satisfies even the most demanding markets. Our staff/team is currently made up of around 85 people.
Cutting and glazing line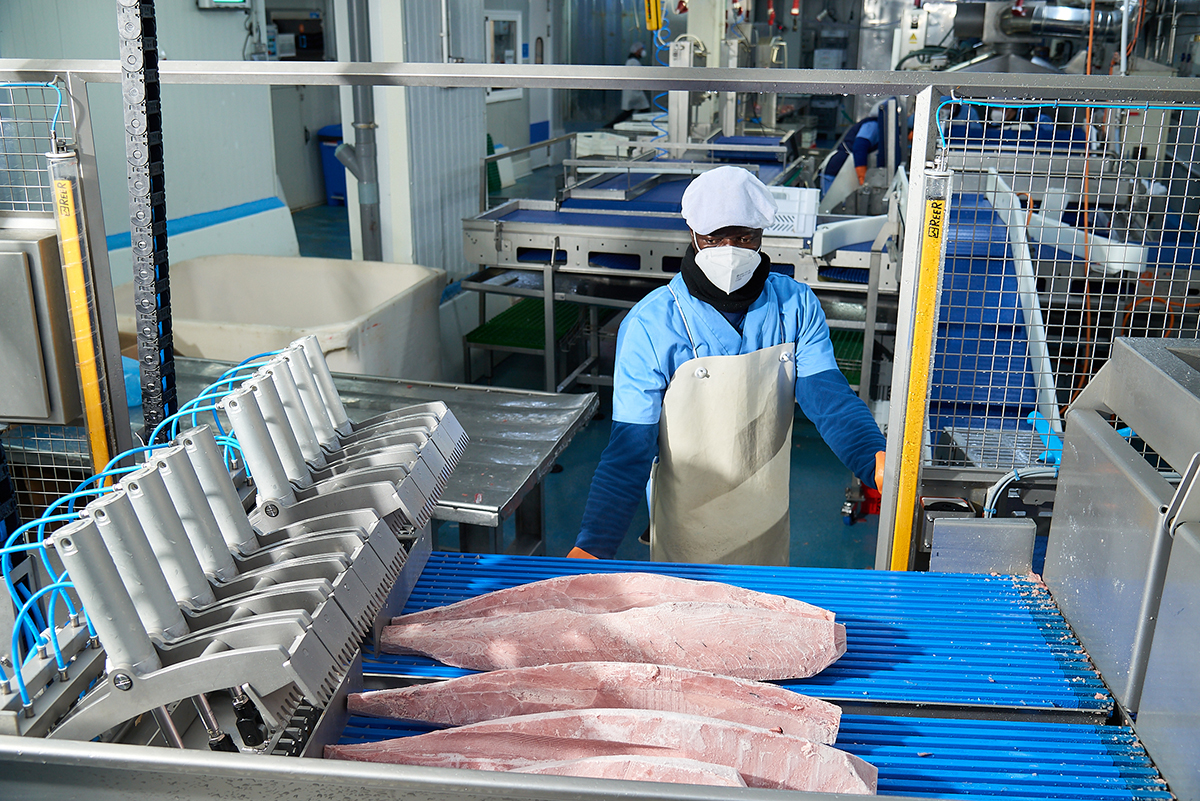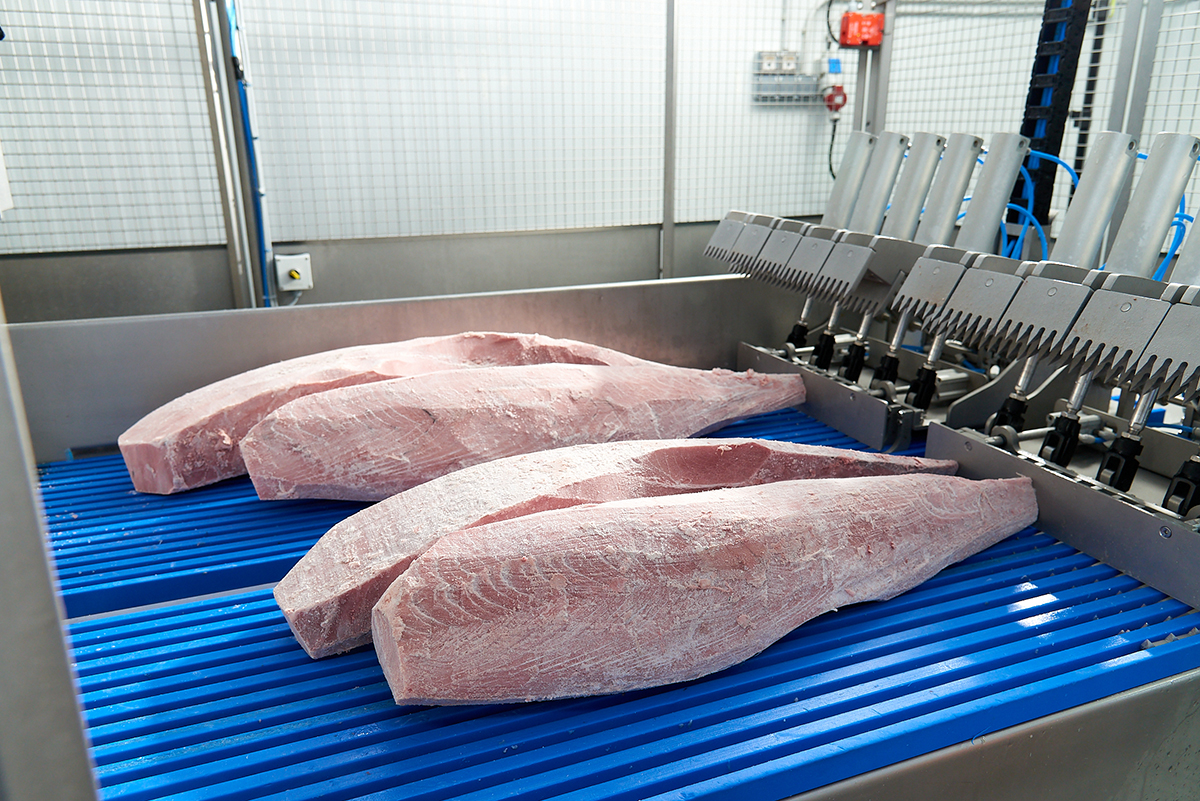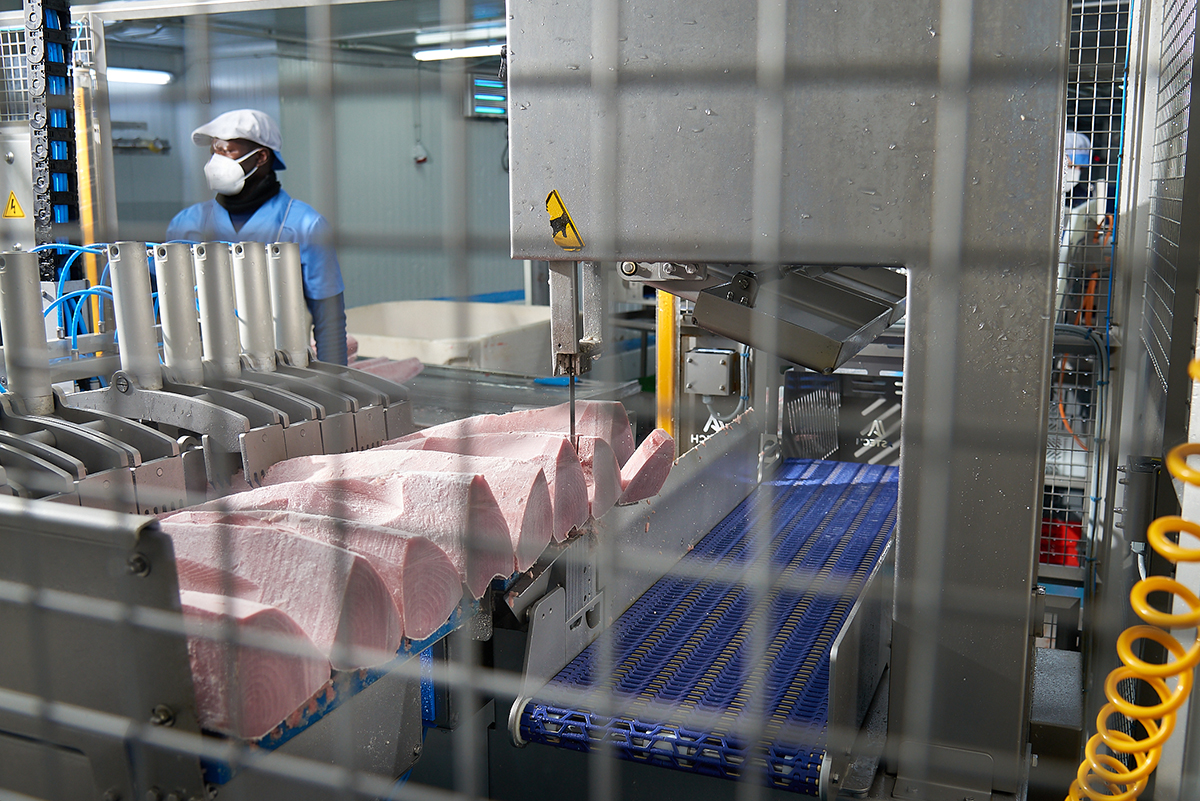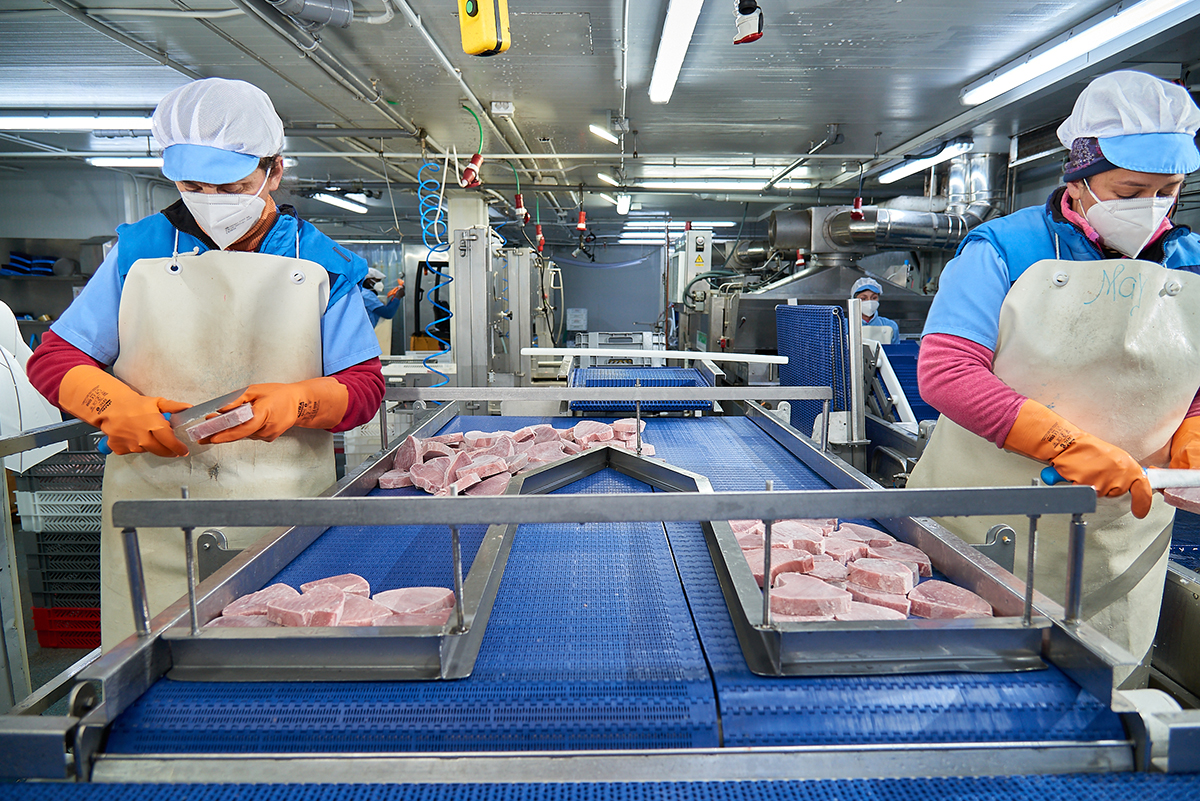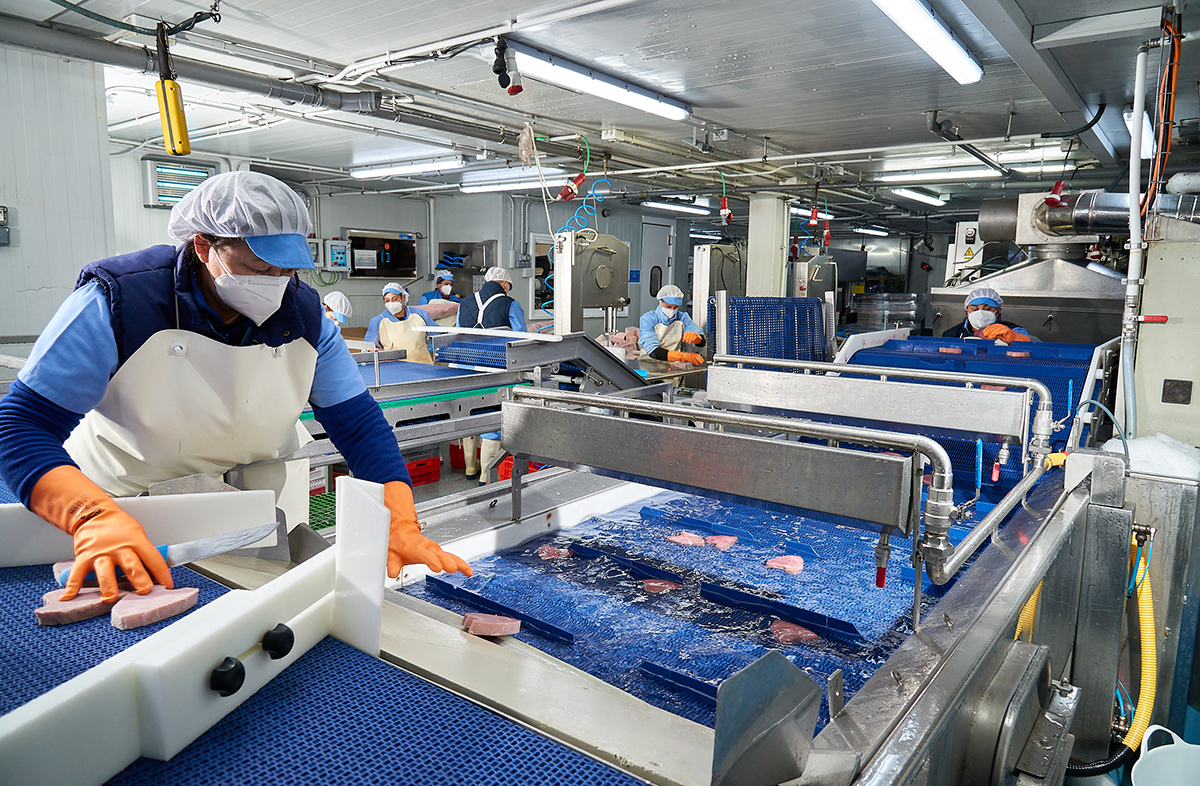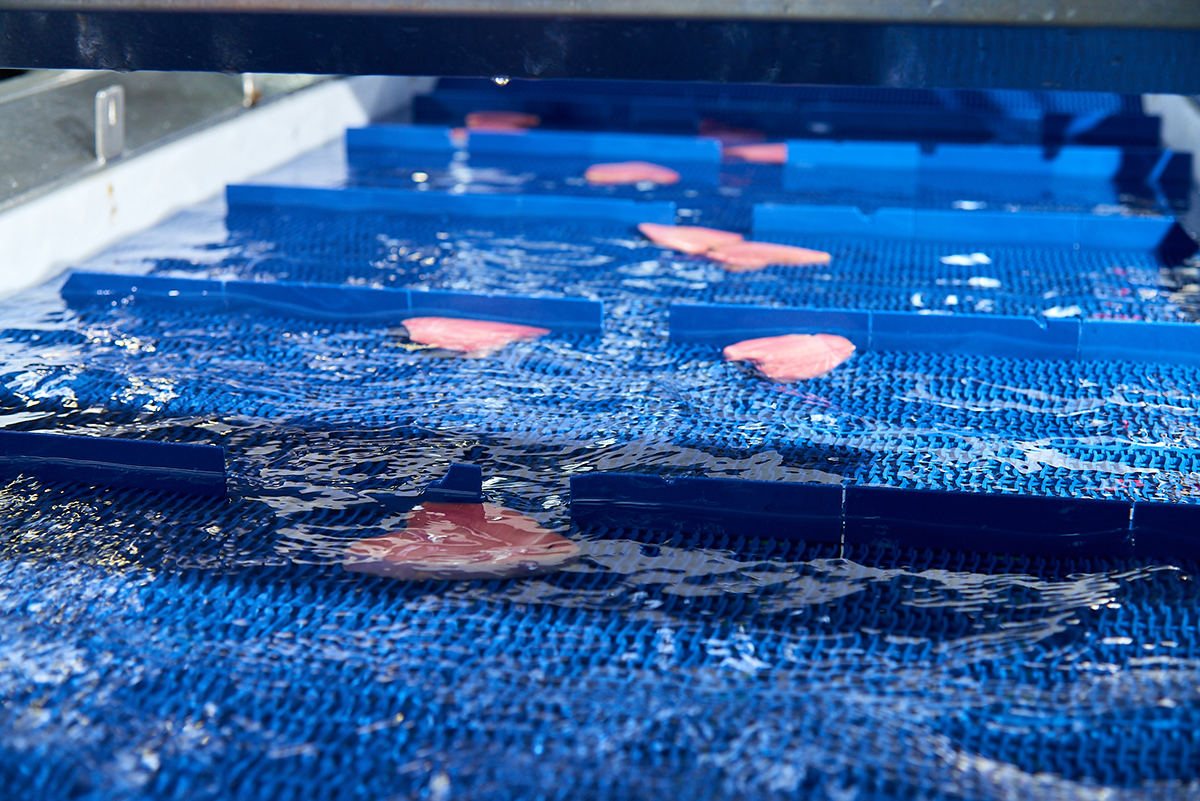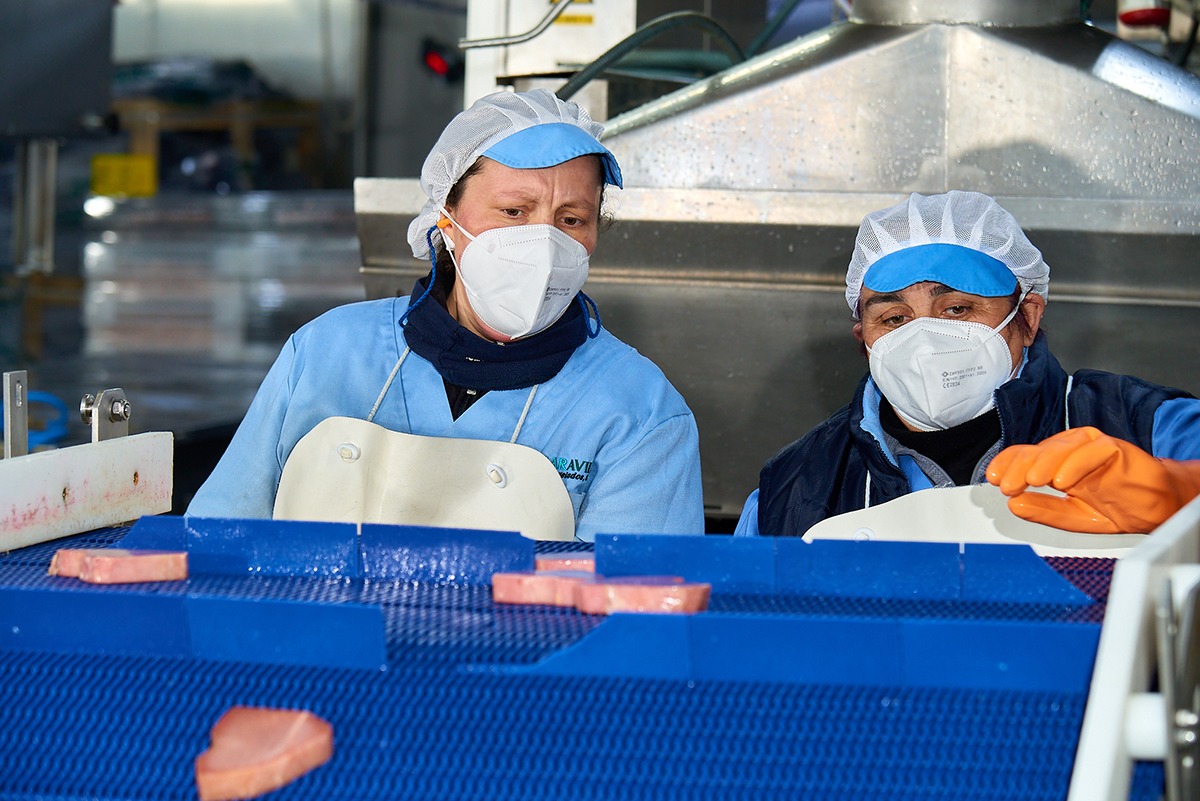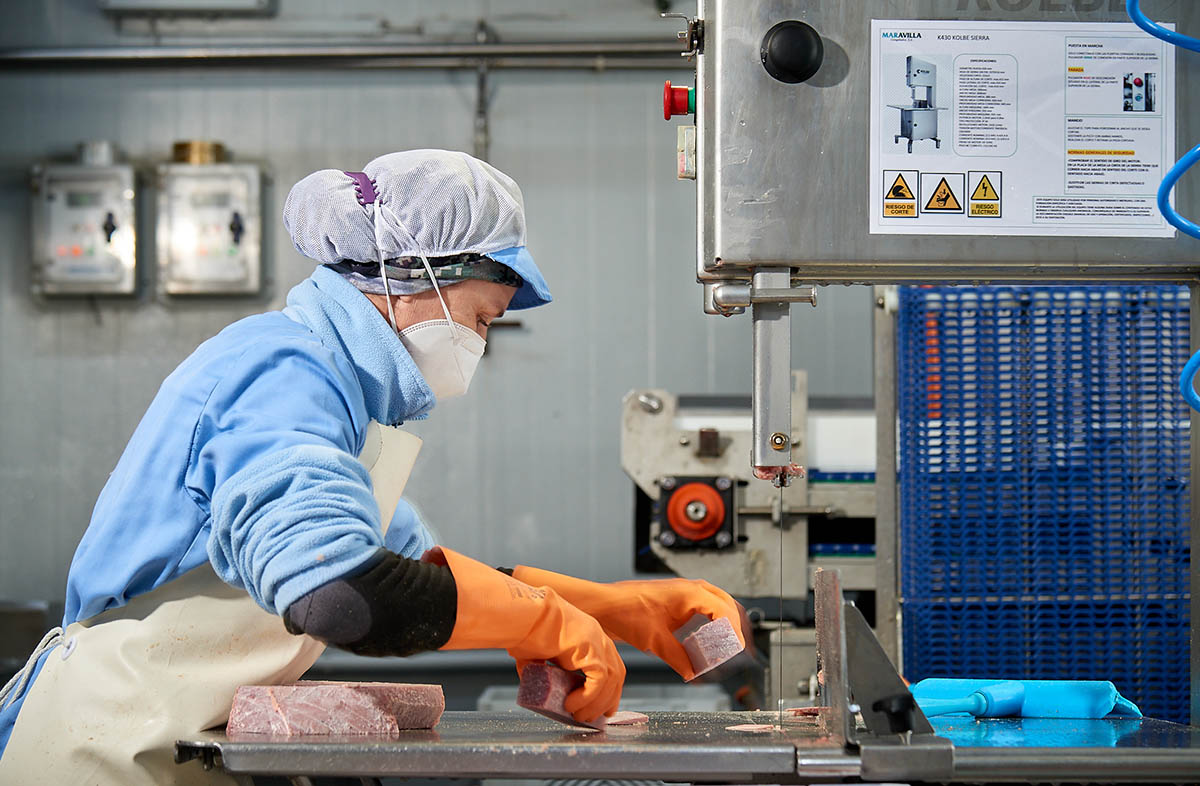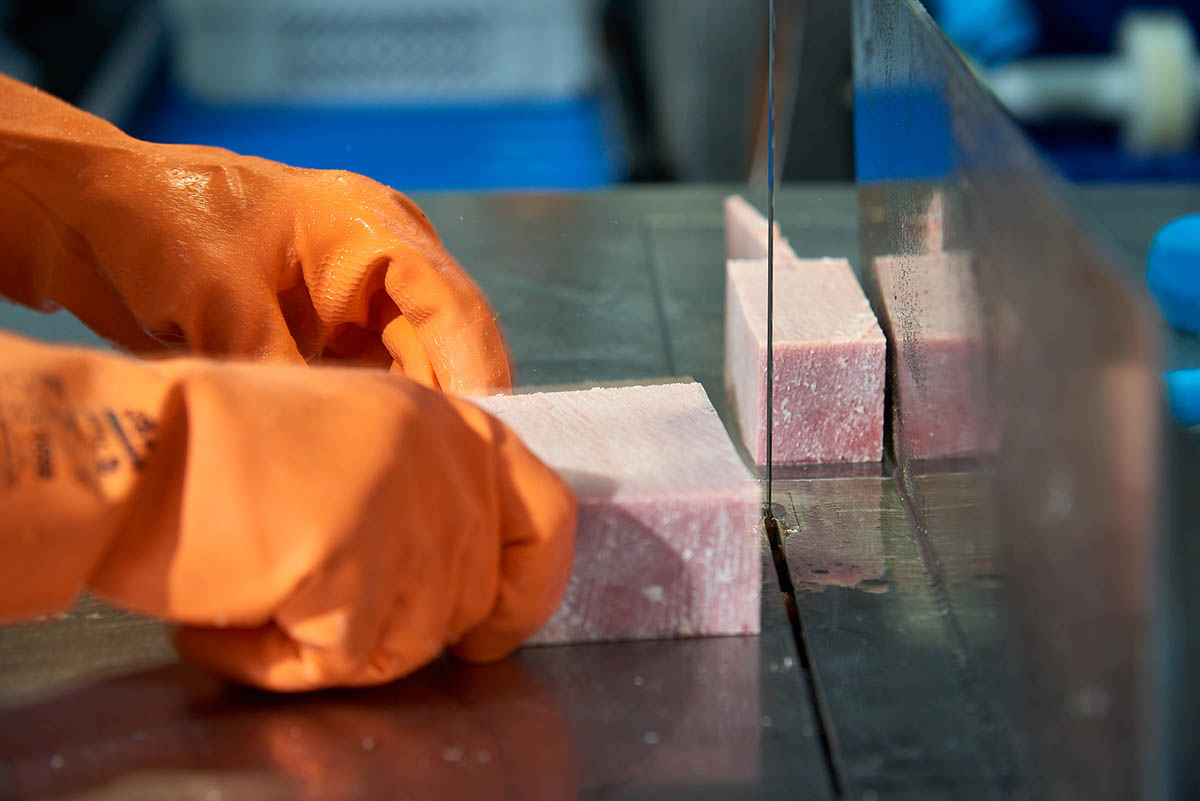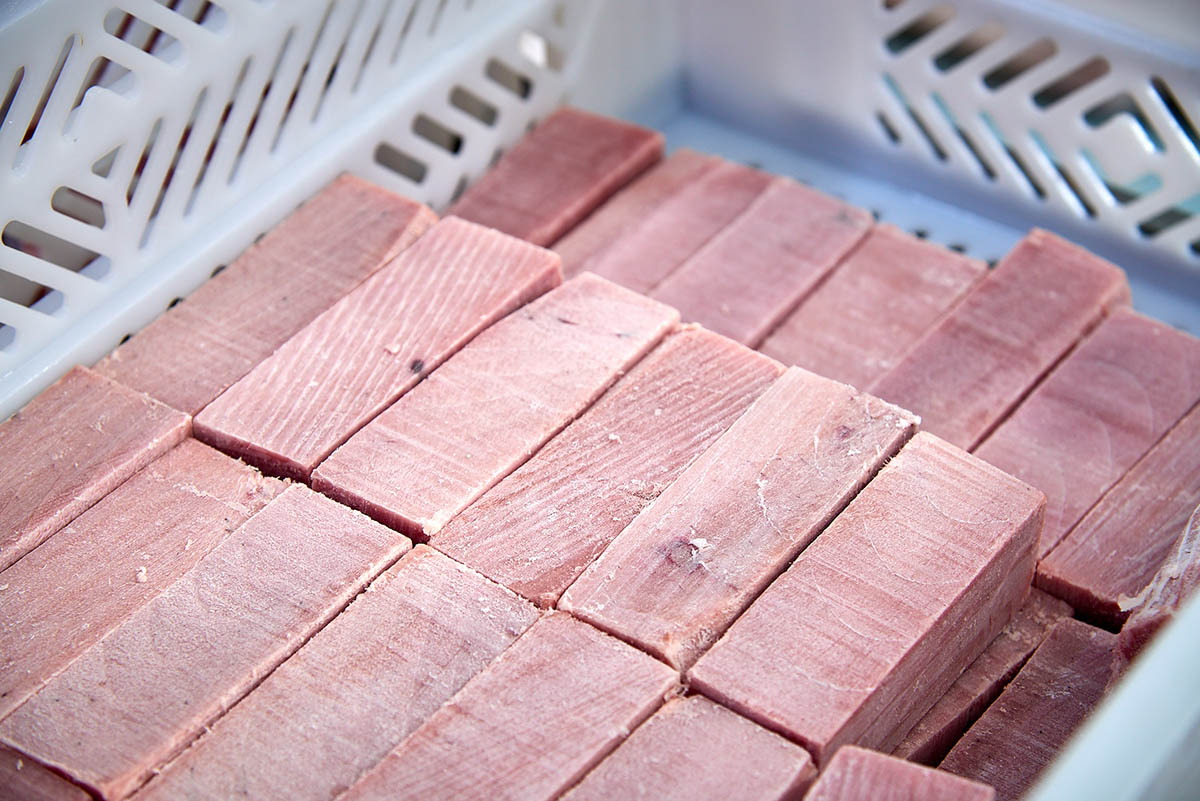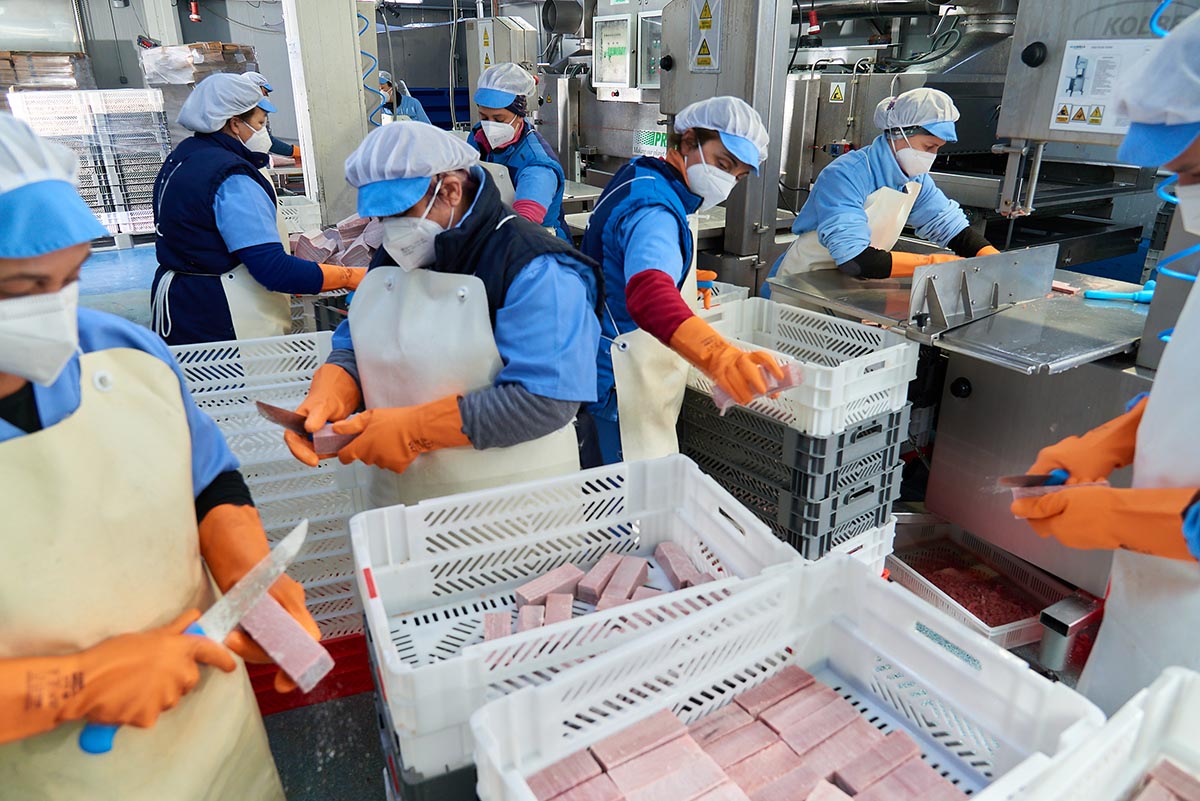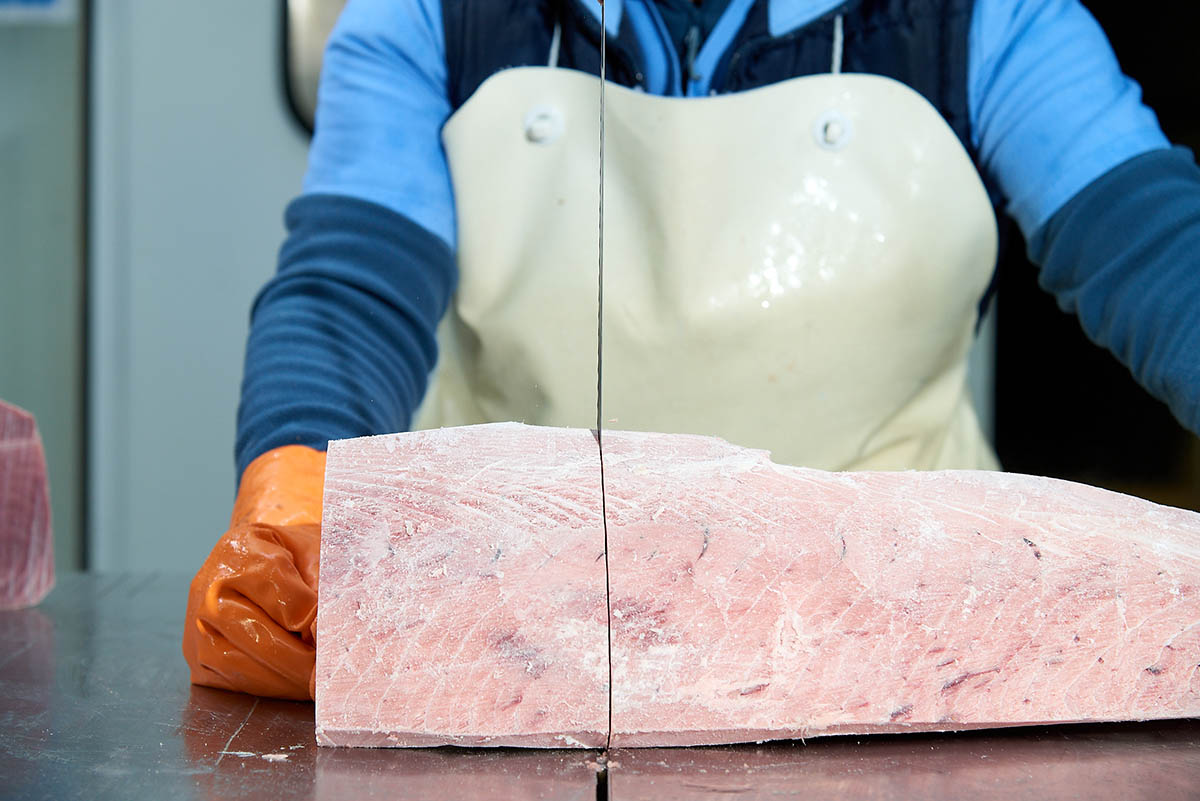 Thawing room and production of frozen product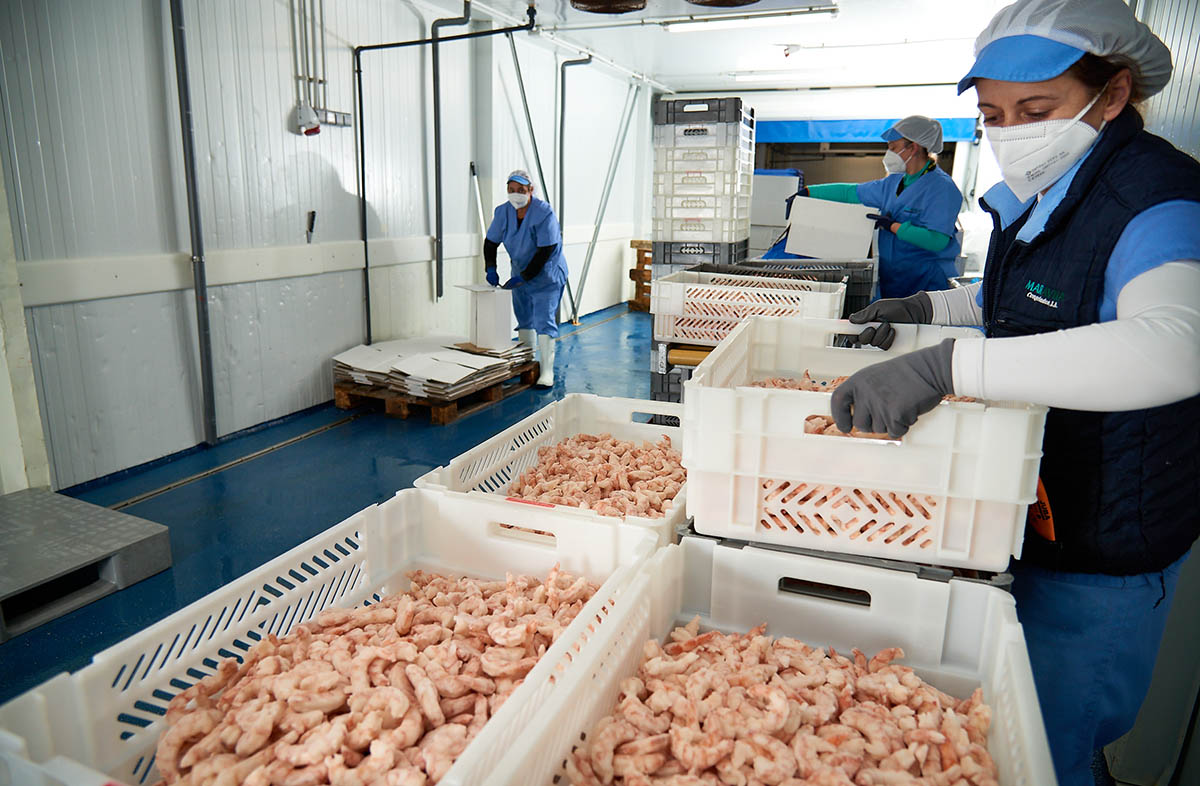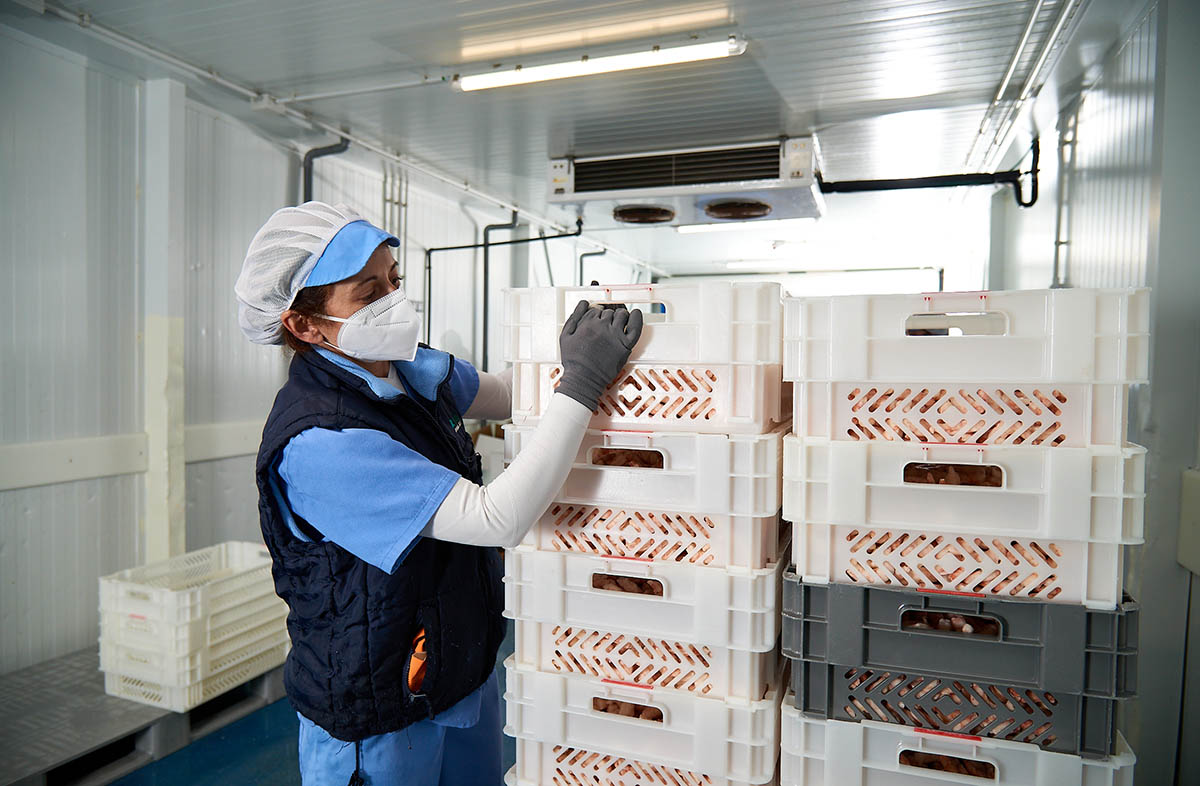 Packing room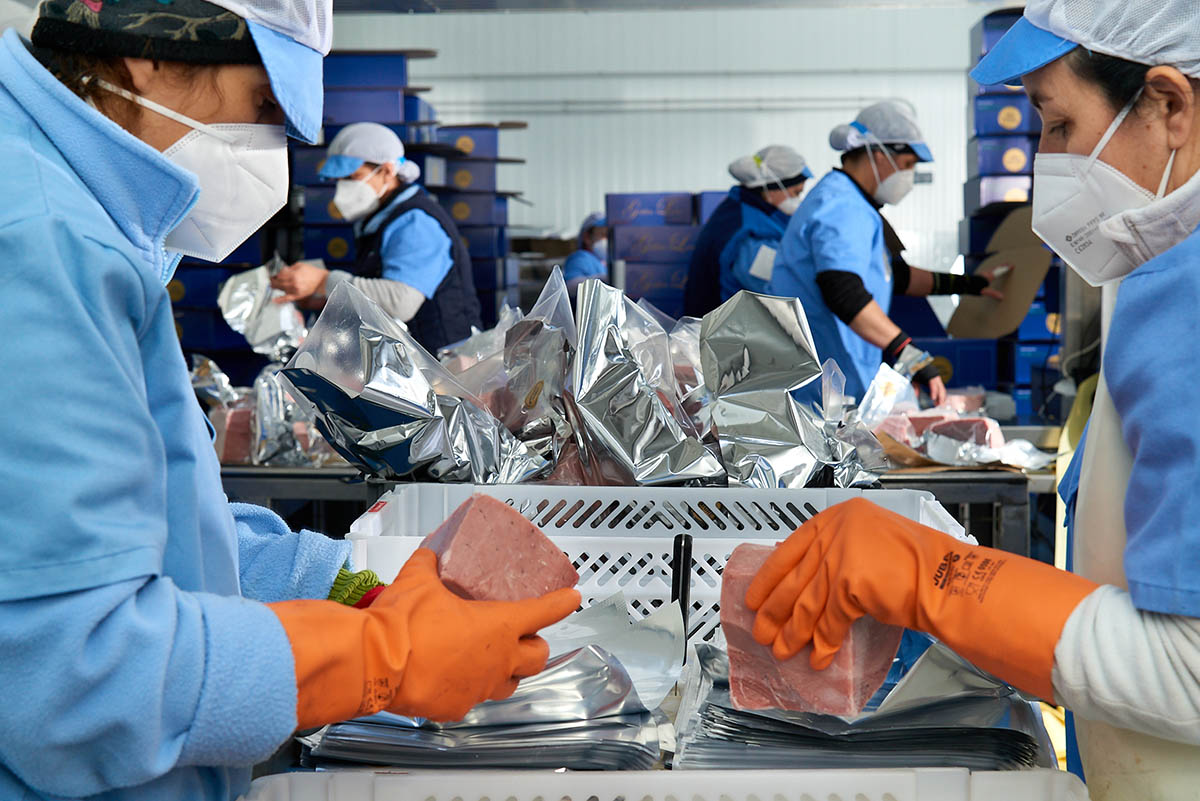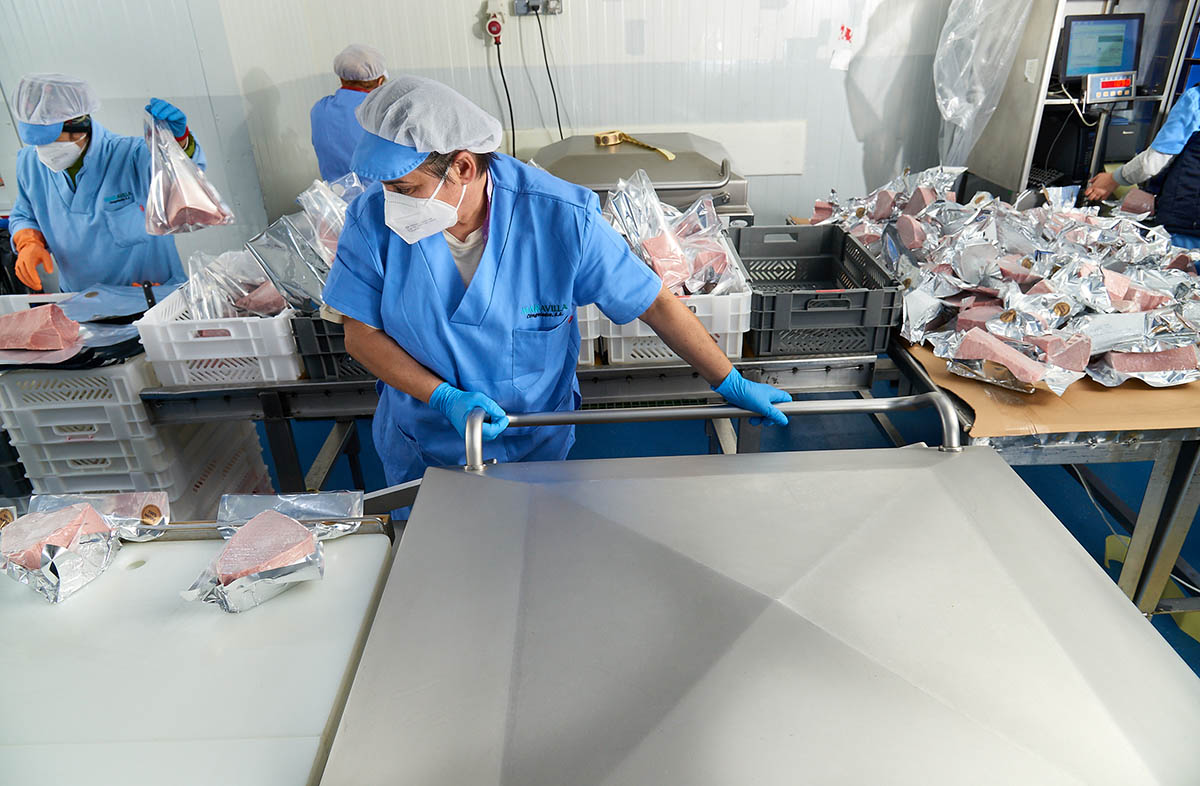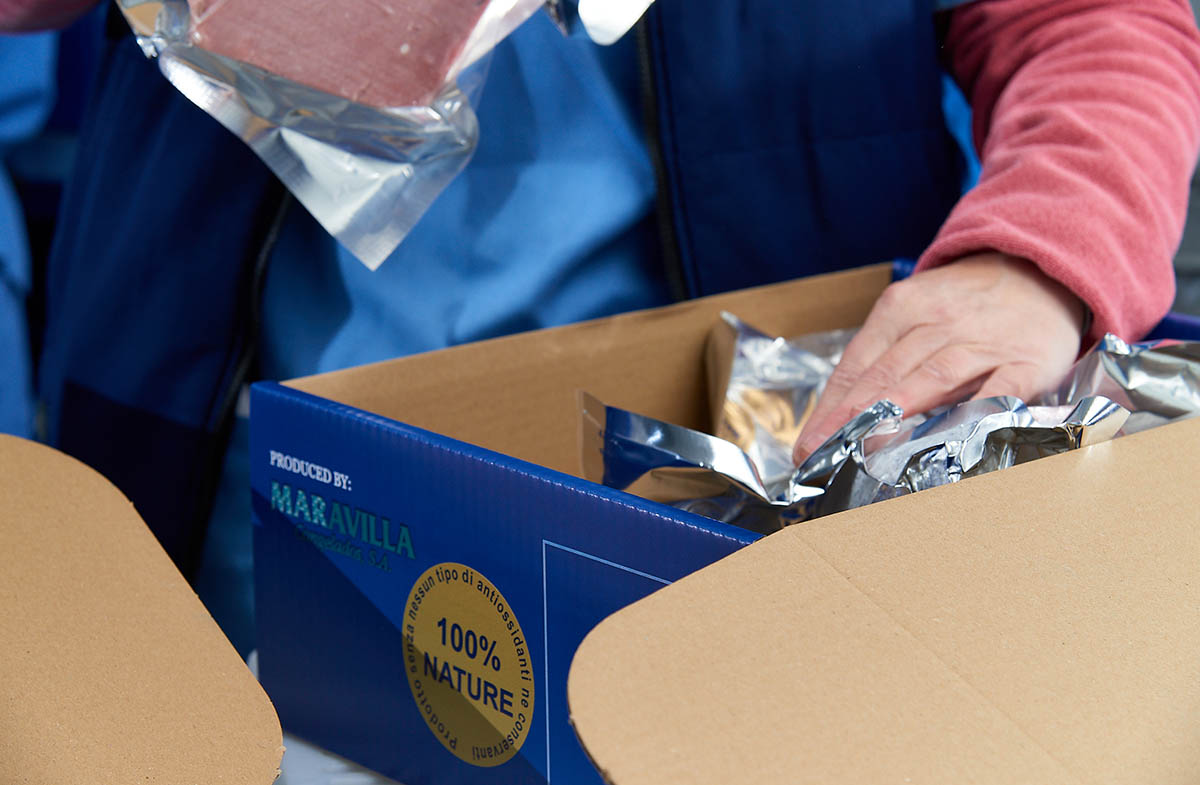 Logistics office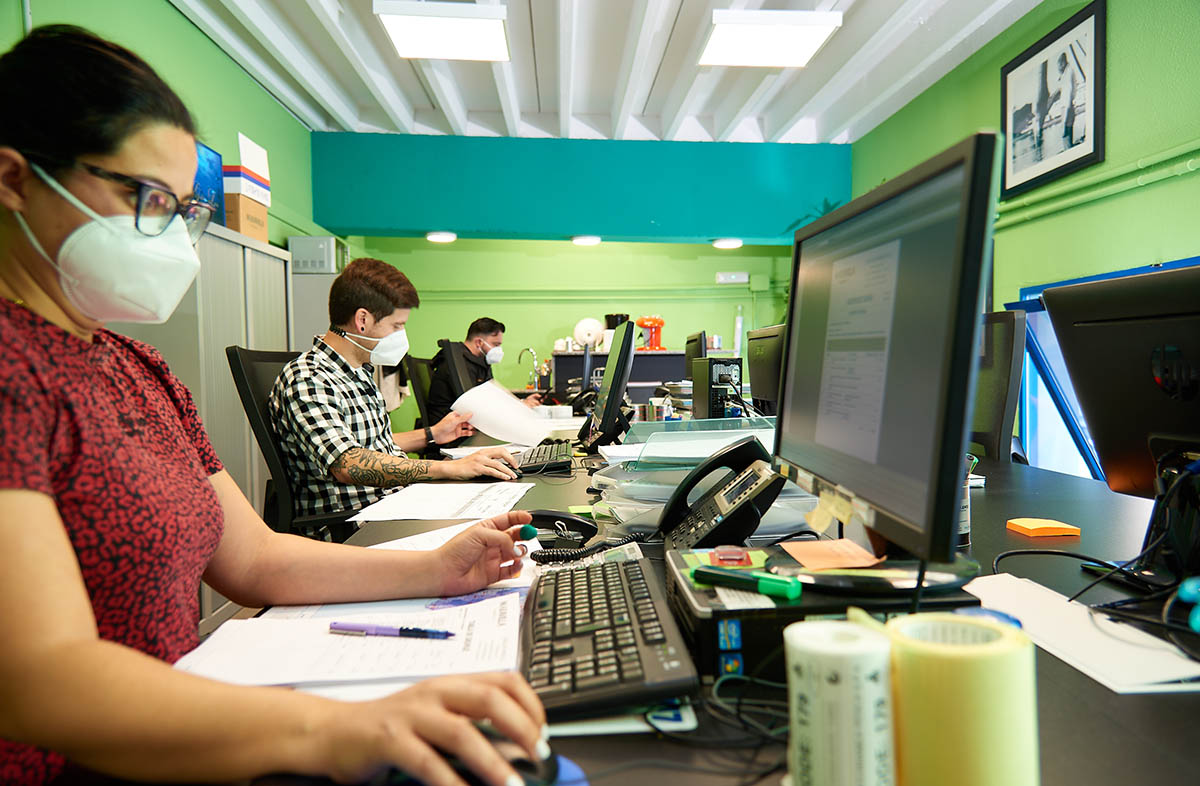 Administrative and sales office